Pale pink and black silk evening dress composed of a bodice and a skirt. Gold trim and black velvet belt. A black lace overlay covers the shoulders and the skirt. Surplice neckline on the front and back. Probably Callot Soeurs, around 1910-12. ©New York University, Acton Collection, Villa La Pietra.
Mounting Dresses for Display


Before beginning to prepare a costume for display manyfactors have to be taken into account, such as the condition of the garment,the need for consolidation treatment, the availability of an appropriatemannequin, the dressing and the environmental conditions in the exhibitionspace. Our role is to stabilize the garment so that it will not deterioratewhile it is on public display. Costumes are very fragile because they are madeof a number of different fabrics and other associated materials, like metal threads,sequins, glass beads and rhinestones. Often heavy layers are attached to verylight tulles and chiffons, so these fabrics have deteriorated even more. Metalscan corrode, tarnish and dull over time, so these additional materials canstain the surrounding fabric. The lining of the bodice of the dress can becomevery fragile and degraded through wear and tear. The fabric fibers can fade andyellow and become very brittle. There can be food spills of non-identifiableorigins and perspiration stains. The sewing threads can also become brittle.Gloves or clean hands are essential for a safe handling.
The first important step in the conservation processis the examination of the costume as a work of art: photographs will be taken,research carried out, measurements taken, techniques and materials will beidentified. If a costume needs to be displayed it has to be supported on amannequin fitted to its particular silhouette so that it can express accurateinformation about the fashion and customs of its period. During theconsolidation stage through a minimal treatment we focus on the fabric'smechanical fragility. To provide additional strength and cohesion to theoriginal fabric we often apply a double layer of a very fine silk fabric, oneither side of the original as in a sandwich. We regain volume and release thecreases using an ultrasonic humidifier which controls and directs the necessarymoisture, taking into account the different materials. At this stage we also,where possible, remove stains.
Once the consolidation is completed, we proceedto build the mannequin, which is very important since it can restore thegarment to life. Unlike a dress designer or a seamstress who fits thedress to a body, we make a body that fits the dress. The dresses presented onthis occasion date from the Edwardian era, when fashion was still dictated bythe S silhouette created by a corset with a restrained waist, that propelledthe high bust forward and the hips backward. We usually start with a smallermannequin and in order to build volume we add wadding that is held in place bya cotton stretch fabric. Tacking stitches are used for additional support. Whena costume needs arms we create them on the mannequin. The additions andmodeling are carried out until the mannequin is the right size and silhouettefor the garment.When all the precautions have been taken and the dress fitsperfectly on the mannequin our mission is accomplished, and this is always anexciting moment in the conservation laboratory.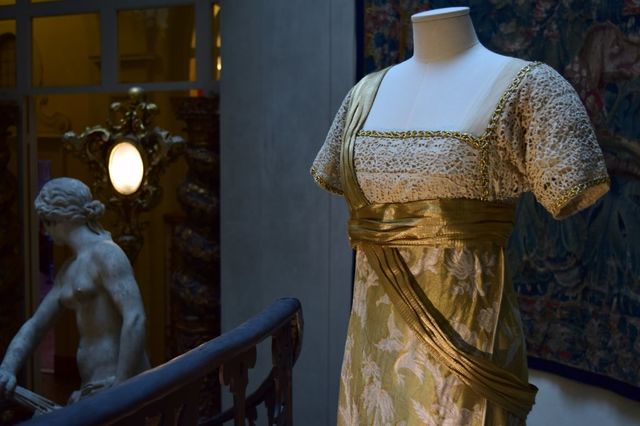 Gold lamé and cream silk evening dress with short sleeves, gathered gold waistband and lace upper bodice, the underskirt also with lace trim. Label "Callot Soeurs. Paris", 1910-12. ©New York University, Acton Collection, Villa La Pietra
While we were working on this dress we made a wonderful discovery.

We had a photo of it on the
table and at one point we were

also

looking at our

Vionnet catalog
and saw again the historical photo depicting two Callot Soeurs models that was originally pubblished in "Les créateurs de la mode".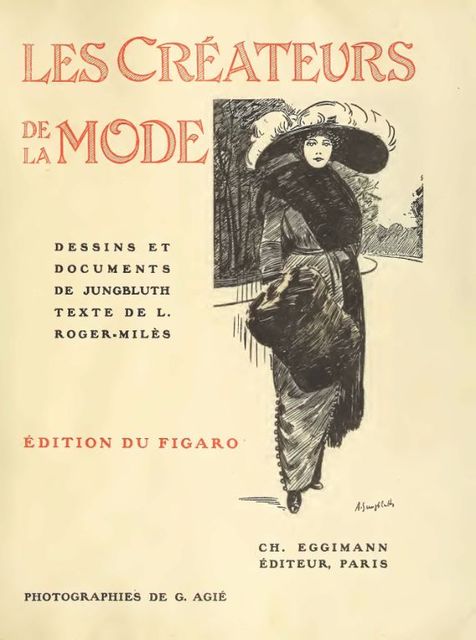 One of the models is wearing the same dress!!! Here are the pictures!